Drawing Lessons from Case Studies of African Innovation: Review of Innovation Africa (Adesida, Karuri-Sebina & Resende-Santos, 2016)
Abstract
Drawing Lessons from Case Studies of African Innovation: Review of Innovation Africa (Adesida, Karuri-Sebina & Resende-Santos, 2016)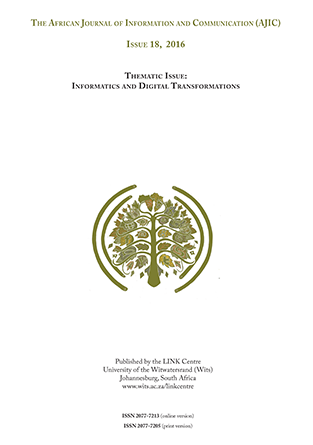 Downloads
How to Cite
Hanna, N. K. (2016) "Drawing Lessons from Case Studies of African Innovation: Review of Innovation Africa (Adesida, Karuri-Sebina & Resende-Santos, 2016)", The African Journal of Information and Communication (AJIC). South Africa, (18). doi: 10.23962/10539/21790.
License
Copyright (c) 2016 https://creativecommons.org/licenses/by/4.0
This work is licensed under a Creative Commons Attribution 4.0 International License.